If you've ever heard anything about Utah, you've likely heard about the Narrows. A long canyon carved deep into Zion National Park. This unique slot canyon attraction draws millions of visitors each year to see the massive canyon walls and flowing river. This amazing Southern Utah destination is certainly worth the visit, but in this blog, we're going to be talking about a different destination. The St George Narrows!
The St George Narrows are located right in the heart of Pioneer Park. They are often referred to as "the crack" or "the little narrows". It consists of one trail that takes you through small canyon walls that get narrower and narrower until they are just over nine inches wide. For smaller kids this hike is a breeze, but for some of us adults it can be a bit of a squeeze. This is a great trail with relatively little traffic that's perfect for the whole family. Let's get into the details a little more so you can hike the St George Narrows trail with confidence.
Pioneer Park isn't like your traditional park with playgrounds or big grassy fields, but that shouldn't deter you from visiting. This desert park sits right outside St George, and it is a great place to spend time during your family vacation to Southern Utah. The whole park offers access to red rock formations that can be seen, hiked, and climbed as well as beautiful views of the St George valley. The St George Narrows can be found close to the center of the park, starting at the Red Hills Desert Garden. From here follow the signs to the Pioneer Park Narrows.
The St George Narrows Hike
The whole trip is less than a mile, so if endurance isn't your thing, this is the place for you. You'll start at the opening to the canyon that is plenty wide for a couple people to hike together. Here you can also find bolted climbing routes, so it's not uncommon to see some climbers on the wall. 
As you keep hiking, it will feel like the walls are closing in on you because they are. The narrowest point of the trail is pretty close to the beginning, so be prepared for a tight squeeze.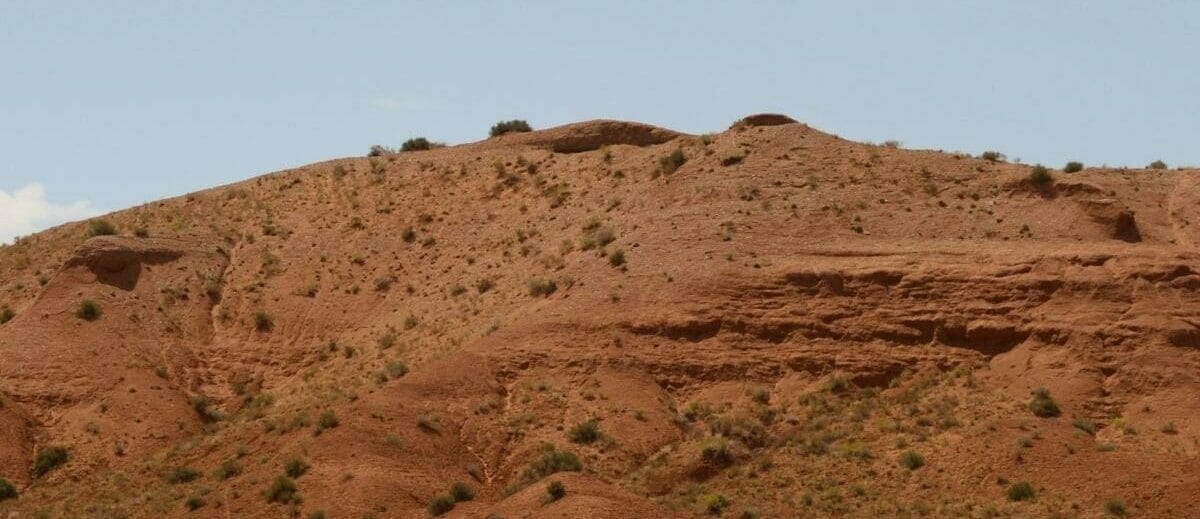 If you make it through this section you're home free, the rest of the trail will be a piece of cake. When you reach the end, you have the option to hike back out through the narrow section or climb up and out of the canyon. From here you can hike back to the trailhead and enjoy some of the other unique attractions in Pioneer Park.
When To Go Hiking on The St George Narrows
Another one of the reasons why we love this hike is because you can do it all year round! The shade provided by the canyon walls is enough to keep you protected from the hot summer days. It's a great way to get out of the heat while still enjoying the red rock attractions. 
The only times you'll want to avoid are rainy days. Even though these slot canyons are small, they can still fill up with water and put you in a lot of danger. Be sure to always check the weather report prior to any hike in Southern Utah because conditions can be unpredictable and it's always better to be safe than sorry.
Preparation Before Hiking in St George and the Narrows
The Pioneer Park Narrows is an extremely easy trail, but it's still important to plan ahead. There is no water available at the trailhead, so it's important to bring lots of water with you. Even though the trail isn't long, it can still be really hot and tiring, so it's important to be prepared. 
There are also a lot of other fun activities in the area you may want to check out, so having the supplies ahead of time will save you a trip. Another essential item is the sunscreen. The St George sun doesn't take long to make its mark, so a little sunscreen can go a long way. Finally, we always recommend bringing a lunch or at least some snacks. This is a great place to throw out a blanket and enjoy a picnic as a family. With these supplies, you are ready for an amazing day in the Pioneer Park Narrows.
Nearby Attractions in Pioneer PArk
When you finish the St George Narrows, we highly recommend checking out some of the other attractions in Pioneer Park. Right in the same parking lot you can find the Red Hills Desert Garden. It is a beautiful area to walk around and see the unique desert fauna.
From there you can head over and hike Dixie Rock, visit the Boy Scout Cave, or take a look at the rock arch that sits at the top of the park. These are all awesome activities that can be done in a day with plenty of extra time for you to explore the little caves and rock formations that make up the rest of the park!
The St George Narrows in Pioneer Park provides an amazing opportunity to enjoy the stunning Utah landscape with minimal effort. This makes them perfect for families of any age to enjoy all year long! No matter what you like to do, we are positive you are going to love this adventure! For more fun activities for you and your family in Southern Utah, check out our Blog! And, if you need a place to stay, check out our featured St George properties.