There are so many fun things to do in Southern Utah, you won't know where to start! Some people accuse St. George of not having a nightlife or entertainment scene. Thankfully we have put together some recommendations below for you to make the most of your time in the St. George Area and open your eyes to the many entertainment options available to your family.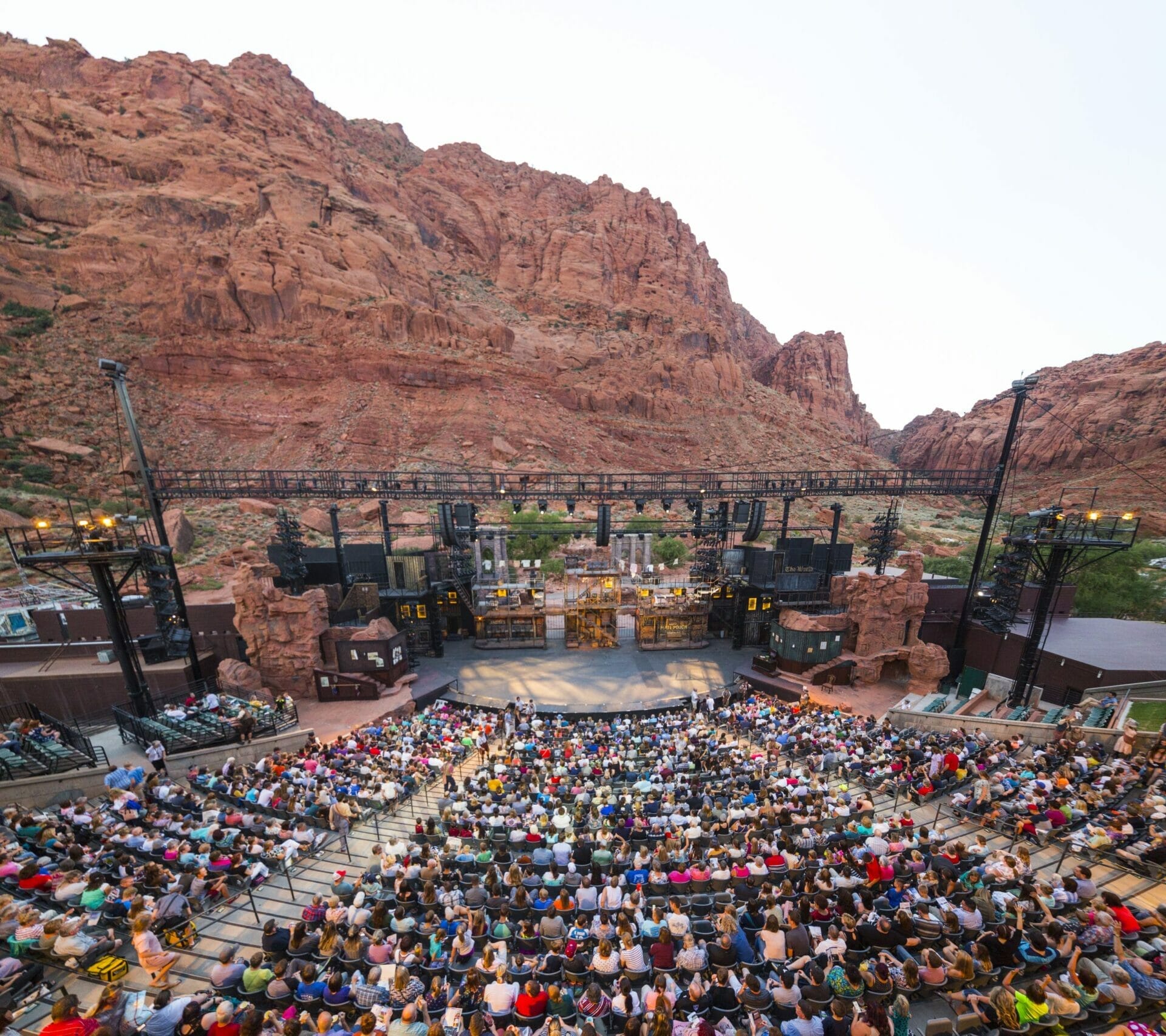 Tuacahn Theater
Tuacahn Theater- 1100 Tuacahn, Ivins, UT 84738 (435) 652-3200 This famous theater is tucked into a red rock canyon and hosts incredible plays, musicals, and concerts with a unique desert backdrop
Kayenta Art Village
Kayenta Art Village-875 Coyote Gulch Court, Ivins, UT 84738 Focused around a private enclave of art galleries, studios, gift shops, and more- this little village offers a unique setting to explore and discover your new favorite art and jewelry.
Thunder Junction Park
Thunder Junction Park – 1851 S Dixie Dr, 84770 Thunder Junction Park is very popular for good reasons. It's well designed to be enjoyed by everyone, including people with this abilities, with plenty of attractions and playgrounds that everyone can enjoy, which it's why it's also known as an "all abilities park".
Our Team's Favorites
Sky Mountain Golf Course
The Sky Mountain Golf Course is truly one of the most all around courses in the area. With breathtaking views from the top of the mountain top, you can see the red rock cascading across the horizon. Located in a community with beautiful homes nearby. It is a public course that has 18 holes and its owned and operated by Hurricane City. A local favorite!
You can see Zion National Park and the Pine Valley Mountain range in the distance. These views are what makes it all worth it. The total yardage for the course is 6,450 yards and 72 par course. This is a course that is fun for all skill levels. Feel free to book online or call them directly before going. This is the perfect getaway activity.
With the sport of Golf growing and becoming even more popular there are many people that are starting to play and celebrities that make it an even more desirable. There are names like Stephen Curry, who are playing on TV and bringing the draw of Basketball fans to golf in the off season. Stephen Curry, who is coming out with a new show on golf called Holey Moley is drawing more people to the game of Golf. There are many things like golf sprouting up as well such as top golf and mini golf. These are all activities to do before you hit the golf courses in St George.
Come as a family or as a group. We have had multiple work trips where we have had the whole office play and it is always a great time.